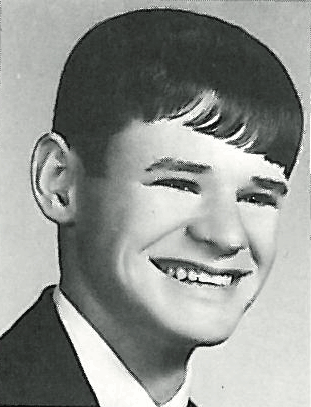 Age 18
An auto accident at the corner of Sprinkle Road and Bishop Avenue in Portage took the life of Ferris R. Harper, Jr., 18, son of Mr. & Mrs. Ferris Harper, 114 Indian Lake Road, Vicksburg, Tuesday afternoon, about 12:30 p.m. Portage police reported that Harper drove his car into the intersection of Sprinkle and was struck broadside. The other driver Carlis Snyder of Kalamazoo was treated at Bronson Hospital and released.
Harper was a June graduate of Vicksburg High School and was employed at LaKala Aviation, Inc. at the airport.
Surviving besides the parents are a brother, Douglas Eugene; a sister, Diana Lynn, both at home; grandparents, Mr. & Mrs. Ezra Darling and Mr. Lawrence Beebe of Vicksburg; several aunts, uncles and cousins.
Friends may call at the Rupert-Durham Funeral Home after 10am Thursday morning where services will be held Friday at 2pm, Rev. David Morton, of the EUB Church, officiating, Interment in Mt. Ever-Rest Cemetery, Kalamazoo.
The family suggests those who wish, may contribute to the Memorial Fund of the Vicksburg High School Shop.