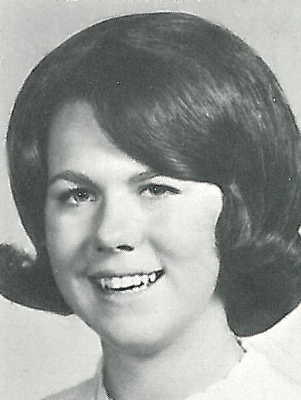 Diane Fox died on Thursday, February 7, 2008 at her home. She was born on June 25, 1949 in Vicksuburg, the daughter of Robert and Beverly (Miller) Nimmo and graduated from Vicksburg High School in 1967. She married Douglas Fox and together they raised two children in a loving home. Diane\'s love was unending as she and Doug adopted their two grandchildren and were raising them as well. currently she worked for MC sports and traveled throughout Michigan and Wisconsin to help open new stores.
Members of her family include her husband, Doug; her children, Jennifer, Christopher, Keaton and Karley; her mother Beverly Nimmo of Vicksburg; brother, Jim and his wife Donna Nimmo Vicksburg; mother-in-law Doris Buck; a grandson, Conner and a brother-in-law Jim Beougher. She follows in death her sister, Vickie Nimmo-Beougher, in 2005 and her father, Robert Nimmo, in 2007.
Services for Diane will be announced at a later date.
Please visit Diane\'s memory page at www.lifestorynet.com, where you can read her life story, archive a favorite memory or photo, sign her memory book online before coming to the funeral home or make a memorial donation to the American Cancer Society.