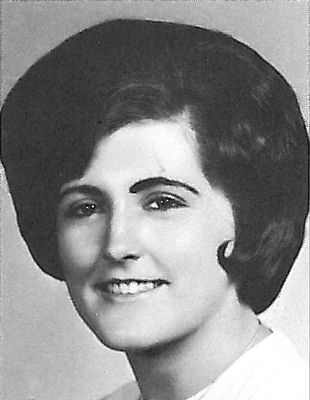 Went to be with her Lord, Tuesday May 6, 2008 after a courageous battle with cancer. Cheryl was born August 1, 1949 in Vicksburg, Michigan , the daughter of James and Ella (Parsons) Allison. She graduated from Vicksburg High School in 1967.
She volunteered many hours at Charlton Park, Veterans Hospital, local Brownies Troop, Local Girl Scouts, , Hastings School System, Barry County Substance Abuse, March of Dimes, Relay For Life and the Department of Human Services.
Cheryl was known as Mom and Grandma to many local children and families. In September 2007, in the middle of her battle for cancer and through the love of her family, a benefit was held and $1700.00 was raised for Cheryl, for the love of her community and the need for family, she chose to donate this to LOVE Inc.
She was preceded in death by her father, James Allison, grandson Cameron Rae Hanson (Swihart) and a nephew, David Motter. Cheryl is survived by her children, Shannon (Swihart) Lydy & Fiance, Andy Cooley, Christina (Swihart) Warner & husband, Todd Warner, Angela (Swihart) Wilbur & husband, Chad Wilbur, Richard Swihart & fiancee Cari Yancer, Teresa (Swihart) Hummel & husband, Andrew Hummel, her mother, Ella (Parsons) Allison, grandchildren, Kalee Lydy, Casandra Lydy, Haley Cooley, Jaylon Newton, Jannah Newton, Brendon Warner, Carly Warner, Allison Wilbur, Dustin Slusser, Cole Hummel, Bryce Hummel, brother, Robert Allison & wife Sharon, sisters, Barbara Ulrich & husband David, Jean Dahl & husband Kit, and several nieces , nephews friends and last but not least , a community that she loved.
God saw you were getting tired, the cure was not to be; so he put his arms around you, and whispered \"come with me\". We watched you close, with tearful eyes and saw you fade away; Although we loved you dearly, we could not make you stay. A precious heart stopped beating. Hard working body and heart at rest. God broke our hearts to prove to us, he only takes the best.
No visitation will be held, a memorial gathering of family and friends will be Saturday May 17, 2008 at 2:00pm at the Hastings Moose Lodge. Memorial contributions can be made to Barry Community Hospice or Love Inc. Arrangements are by the Girrbach Funeral Home in Hastings. You may leave a message or memory to the family at (girrbachfuneralhome.net).