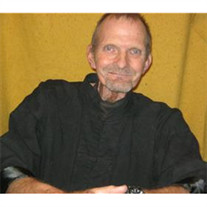 It fills our hearts with sadness to learn of the passing of Tommy Lee \"Buddy\" Brown (71), of Kalamazoo, on the morning of Tuesday, March 26, 2019. Tommy Lee was born on June 30, 1947 in Davenport, Iowa to Thomas Leonial Brown and Irene Louise (Johnston) Brown. He attended and graduated from Vicksburg High School. Before high school could become a distant memory, Tommy Lee enlisted in the United States Marine Corps (USMC) to play his patriotic role in the war at Vietnam. After serving two years in the USMC, Tommy Lee was discharged with honors and medals for his service to our country.
Tommy Lee Brown displayed an intelligent, yet witty personality. He loved animals and held a strong connection with his pets over the years. A favorite pastime of Tommy Lee\'s was spending time outdoors, especially on the water, fishing with his buddies.
Tommy Lee was the kind of guy that would make you laugh about the little things. He had a way to catch you in those little moments that most people would miss. He was creative; an artist, a photographer, and a writer.
Tommy Lee has left behind a legacy in the minds and memories of everyone he met. He will forever be missed by many.
The family is being assisted by McCowen & Secord Family Funeral Homes, 409 S. Main St. Vicksburg, MI 49097, (269-649-1697).